How can I login or create my account with my social media account?
Crashtag offers multiple account creation and sign-in capability, including Social Sign-On. At present, we support two providers:
Facebook

Google
This article will teach you how to create and log in to Crashtag using your Social Media account. You may also watch our video tutorial below for the step by step instructions.
To use Social Sign-On, open Crashtag and see the Home View: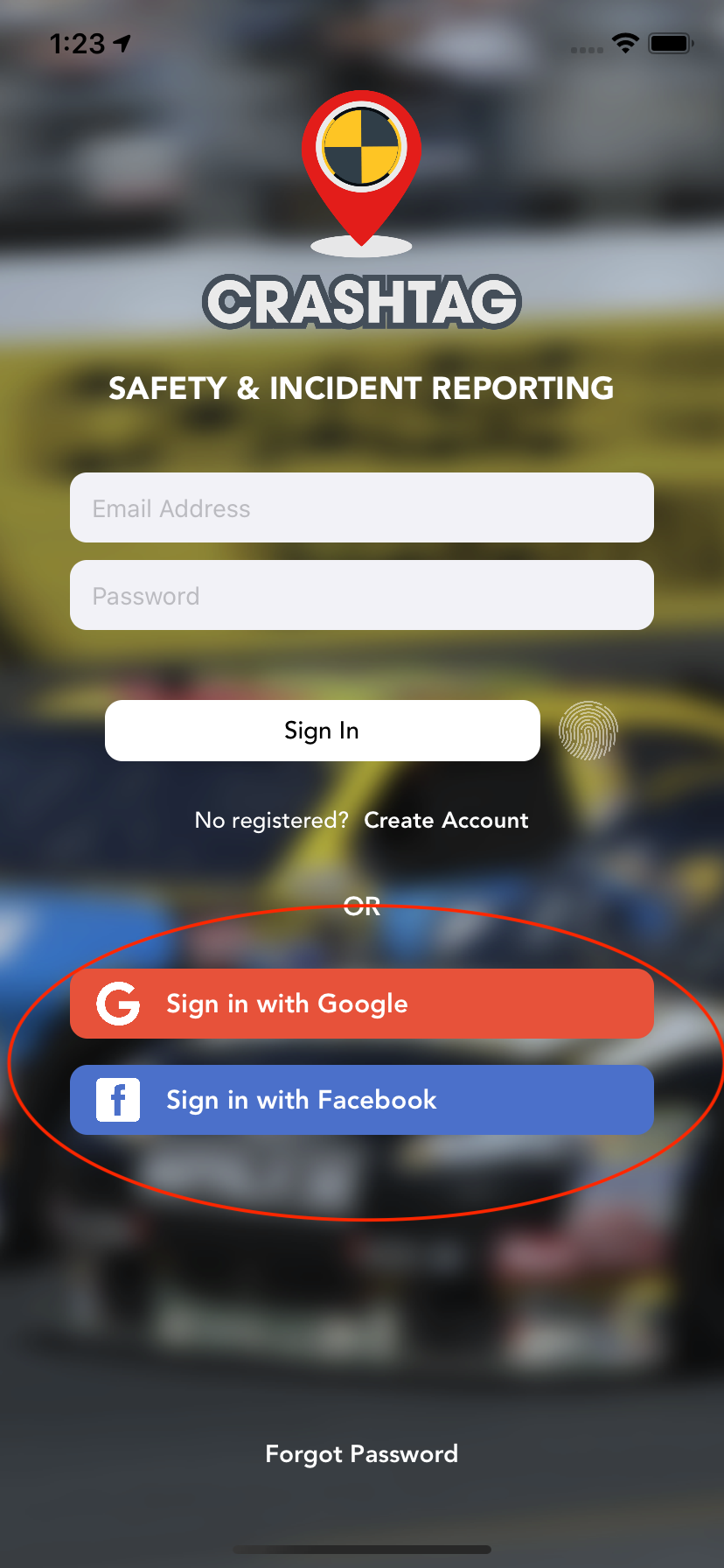 Tap on the Social Sign-On provider of your choice.
You will then be asked if you allow Auth0 to sign on. Auth0 is the service we use to manage Social Sign-On. Tap confirm if you choose.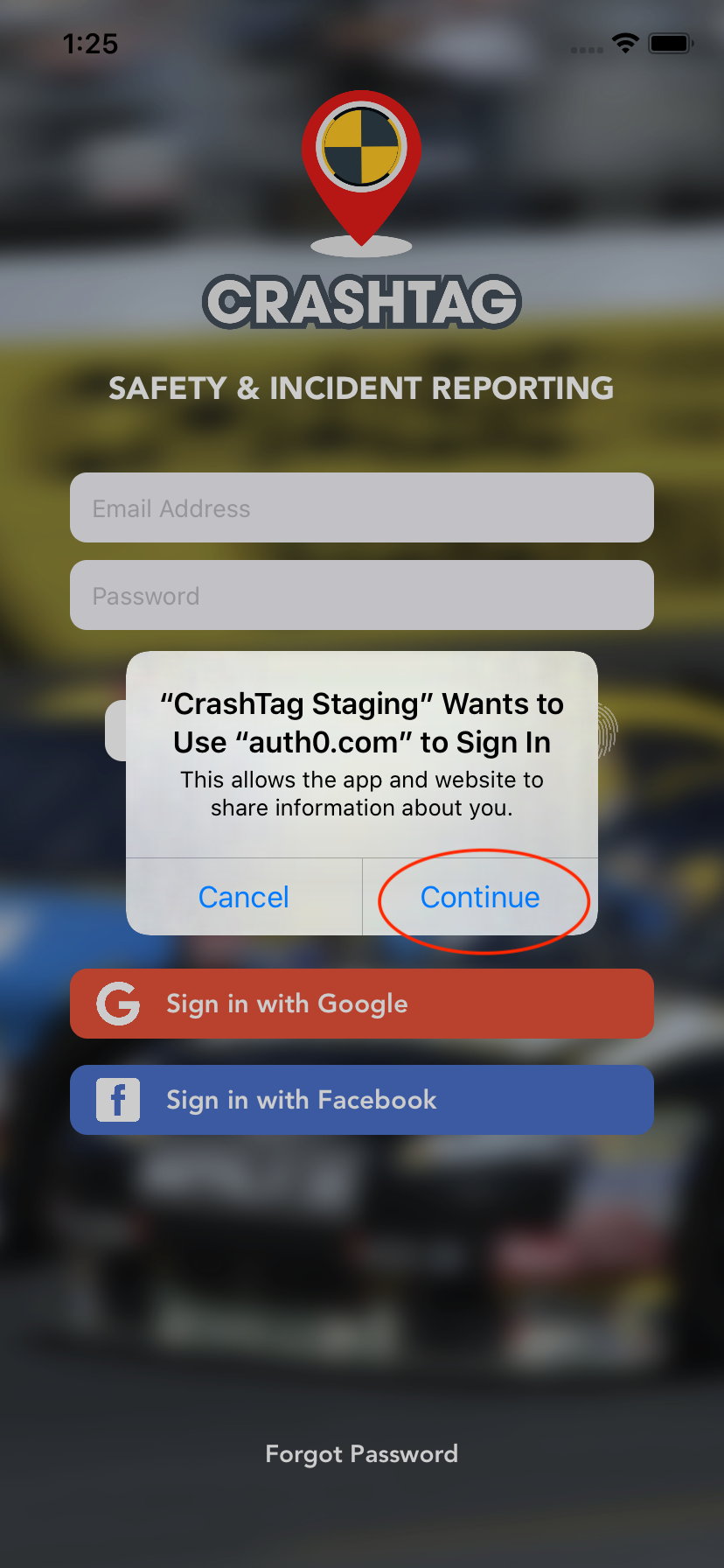 You should then appear on the login page of the social media provider of your choice. Log into your account and give permission to use the account to log in. That is it, you will then be redirected back into the Crashtag App.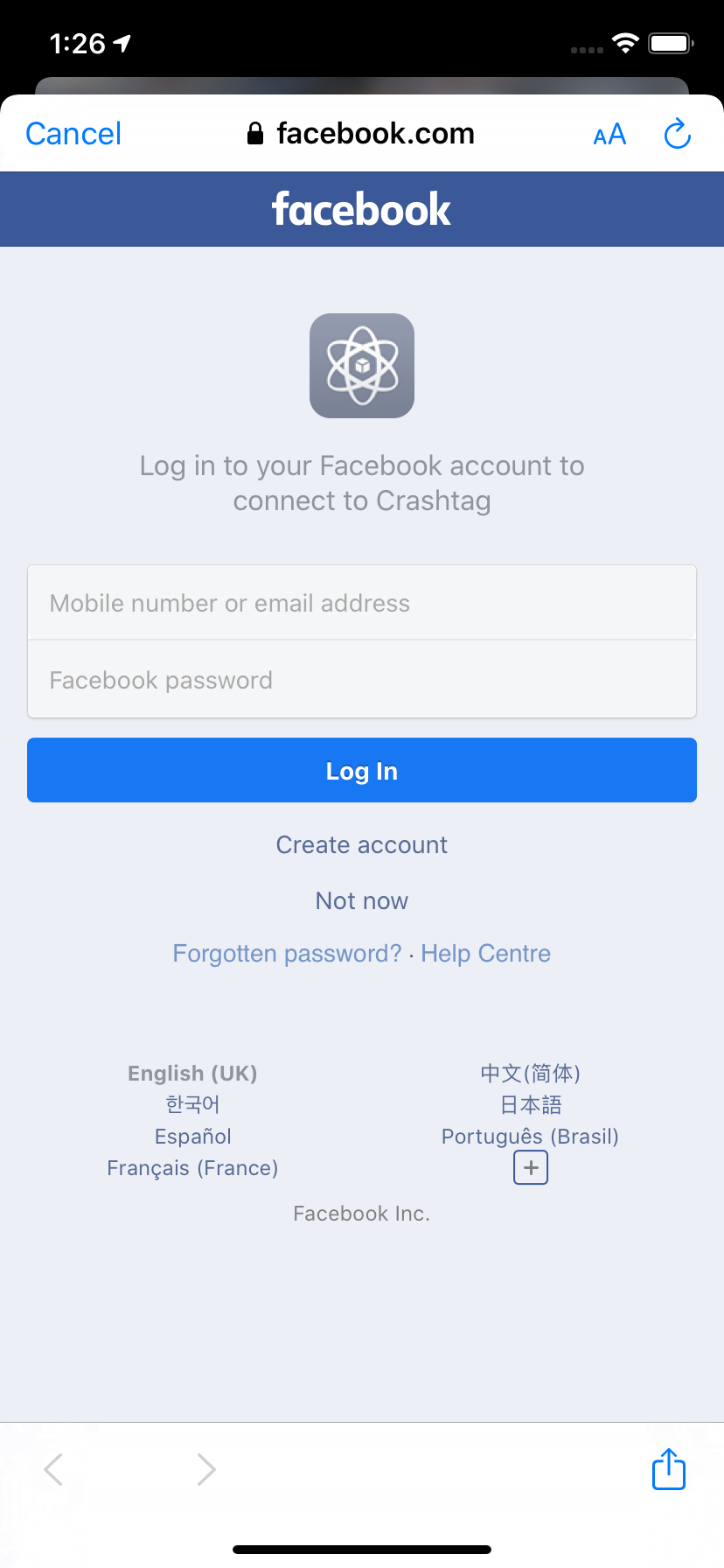 Do we need more Social Sign-On providers? Do you have a suggestion for another service we can add to the App? Click here and leave us a suggestion.