How to bulk upload users to Crashtag
Crashtag offers bulk import user functionality. This functionality will allow you to create a file with all required fields and upload a list of your members to Crashtag. Once you upload this list, Crashtag will give you an indication of whether the import was successful. The platform will also email all imported users with instructions to complete their account and set a password.
The import file at present is a manual file you create using Excel, or other tools capable of generating a .csv file. The best way to create this file is to click here to download the user-import.csv file and populate the users you would like to have access to Crashtag.
The import is capable of importing the following user details:
First Name*

Last Name*

Email Address*

Role*

Address

Timezone
The import requires that you have at a minimum the first name, last name, email address and the role in Crashtag you would like the user to have.
Roles in Crashtag are always under development. The current roles available in Crashtag are:
Administrator

Crew (Pit Lane, Service Crew etc.)

Driver (Competitor)

Media

Medical (registered Medical Practitioners such as Doctor, Paramedic and First Aid personnel with demonstratable qualifications).

Organiser

Official

Scrutineer, and

Spectator
To import a user set, create a .csv file of users. Click here to download an example file.
Login to Crashtag
Step 1 & 2: Select Users & Import Users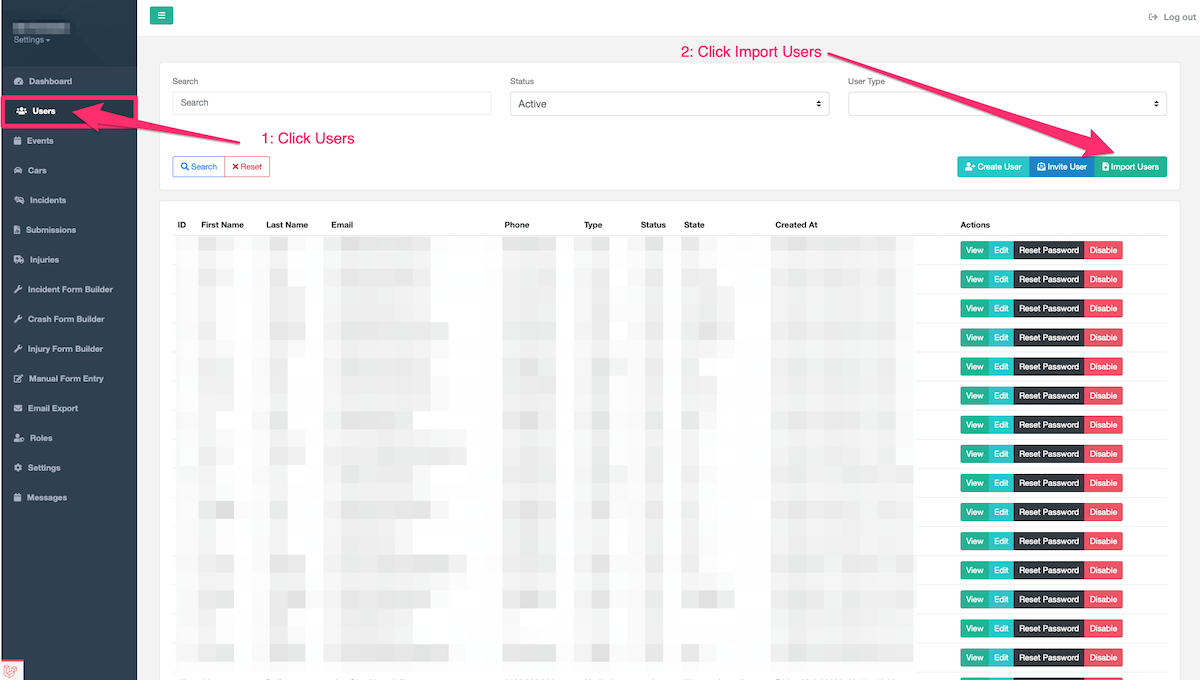 Step 3: Find File on your Computer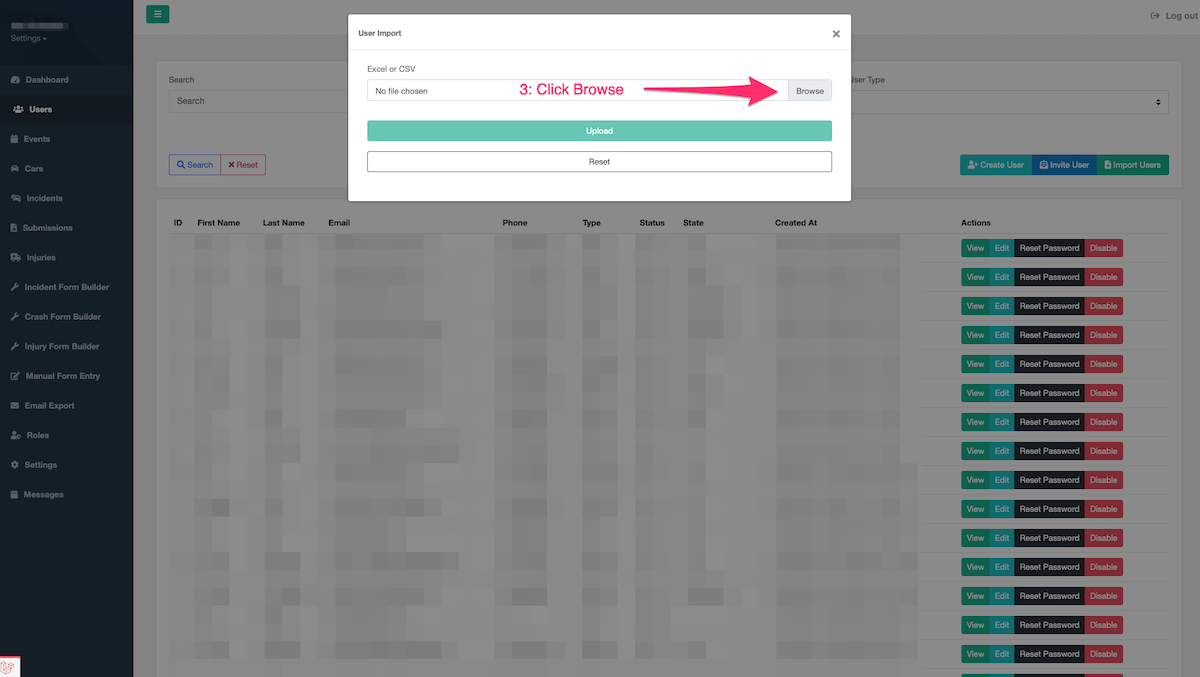 Step 4: Select the .csv file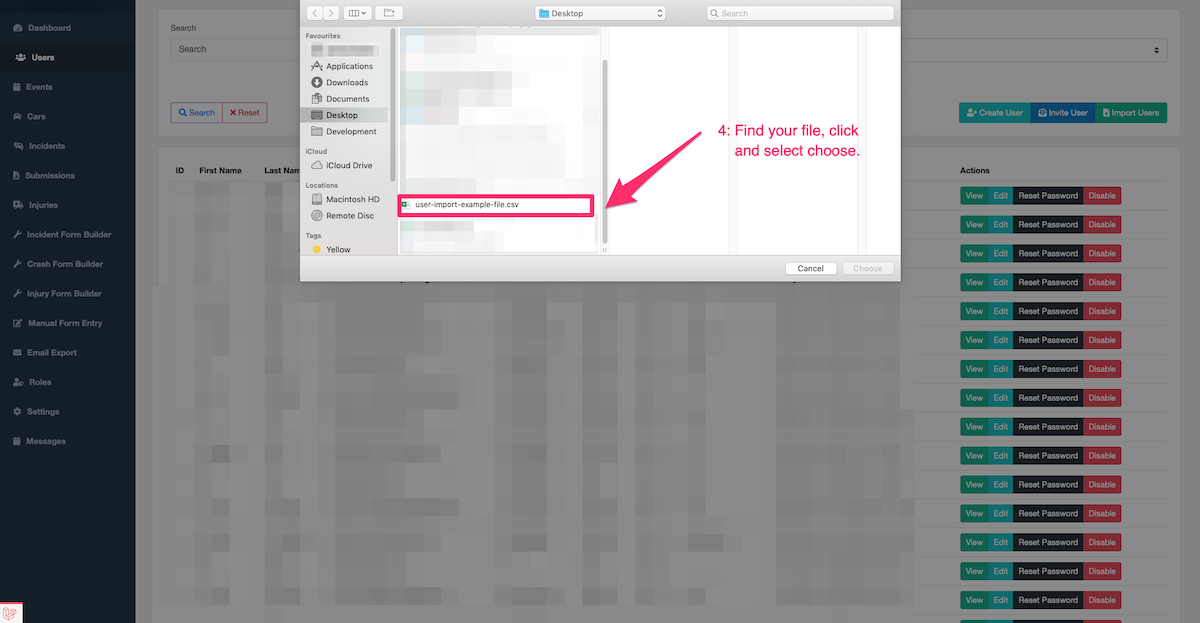 Step 5: Upload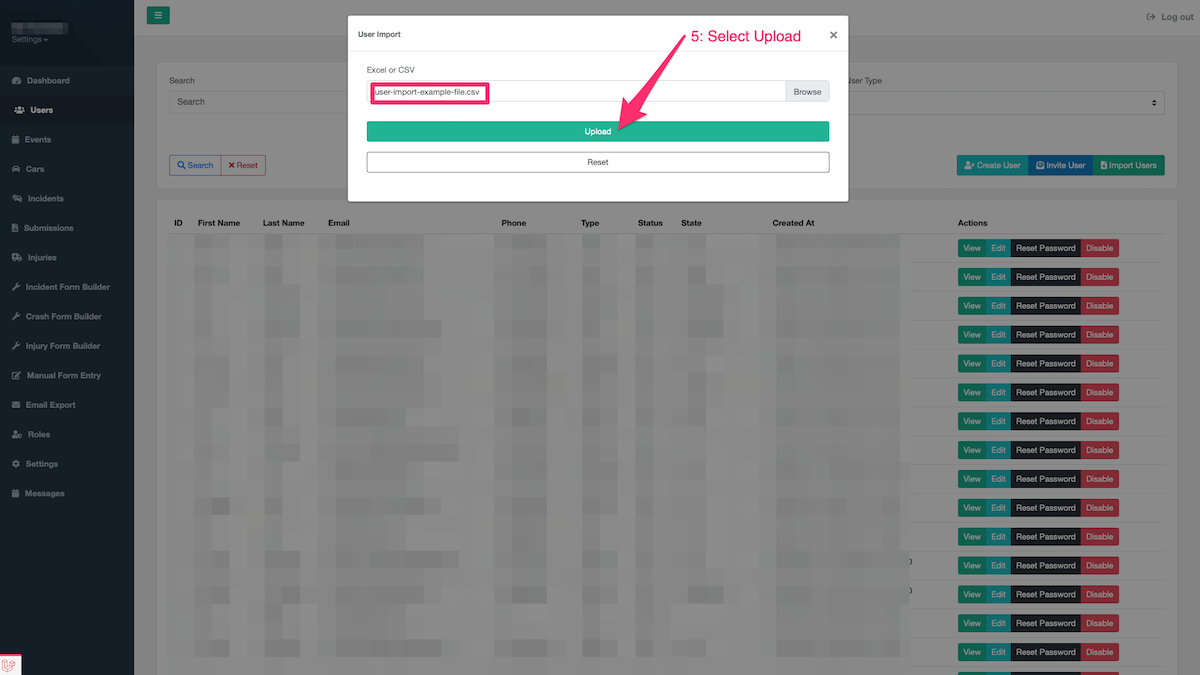 Step 6: Confirm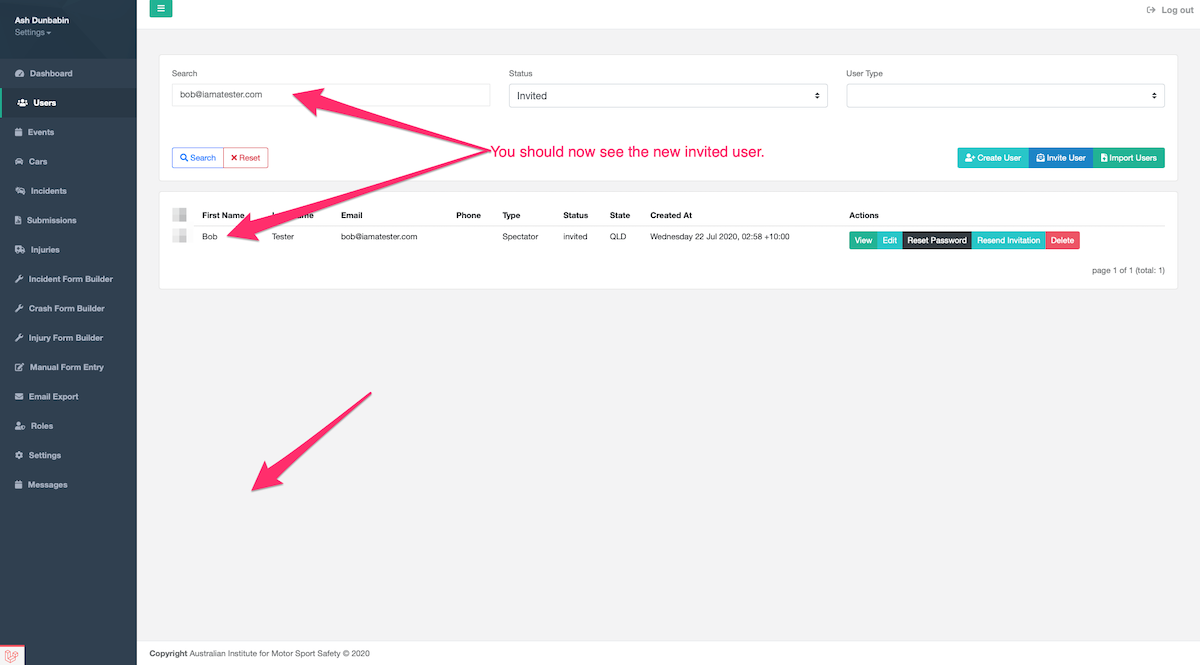 That is it, you should have new users in your Crashtag instance. The users you uploaded to the system will now receive an email inviting them to complete their accounts. Once complete, your users will be able to use Crashtag.