How to disable a Crashtag User
As with any platform on the internet, there will be times when you will need to disable a user. Some reasons to disable a user could be because of usage term breaches, general account management, or perhaps the user is just straight being a troll.
User deletion is an Administrator only action and does not delete the user from the database. Instead, the user is soft deleted so they cannot use the system, but all records they have created are still held in Crashtag and attached to that user account which will be useful for audit purposes.
How to disable a user:
Step One, Two & Three
Go to Users > Search for Active Users (you can search on any user information you have at hand - i.e. Name or Email) > Click the Disable button beside the user.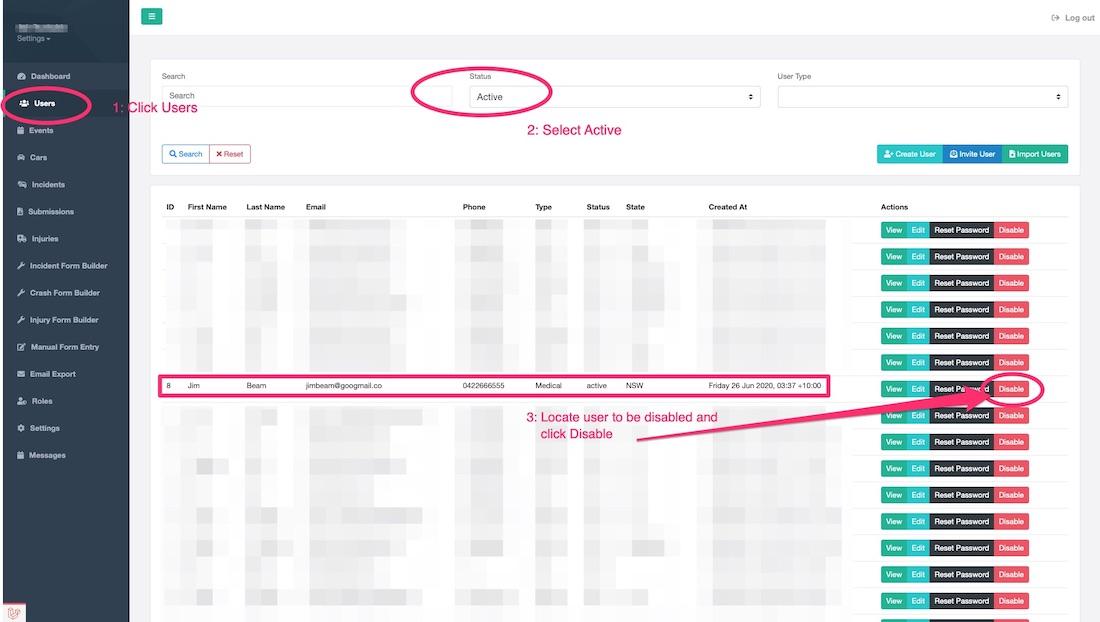 Once you click this button, a modal box will ask you to confirm you want to disable this user. Go ahead and click yes if the correct user was selected.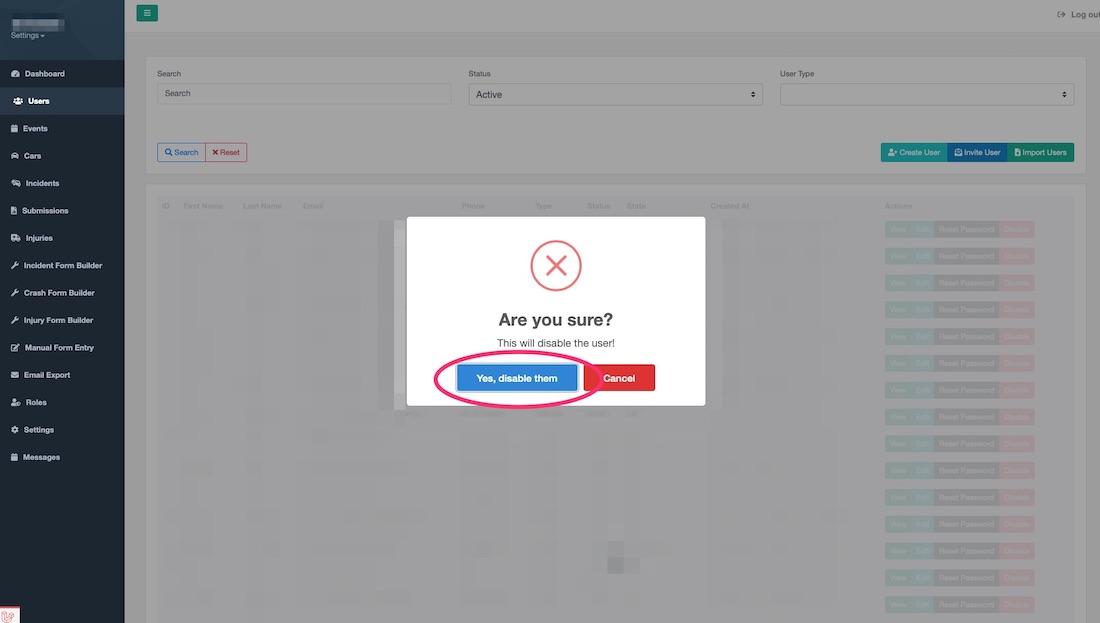 You can check that the correct user was disabled by searching in the disabled list. In case disabling this user was a mistake you can also re-enable their account by clicking the 'Enable' button.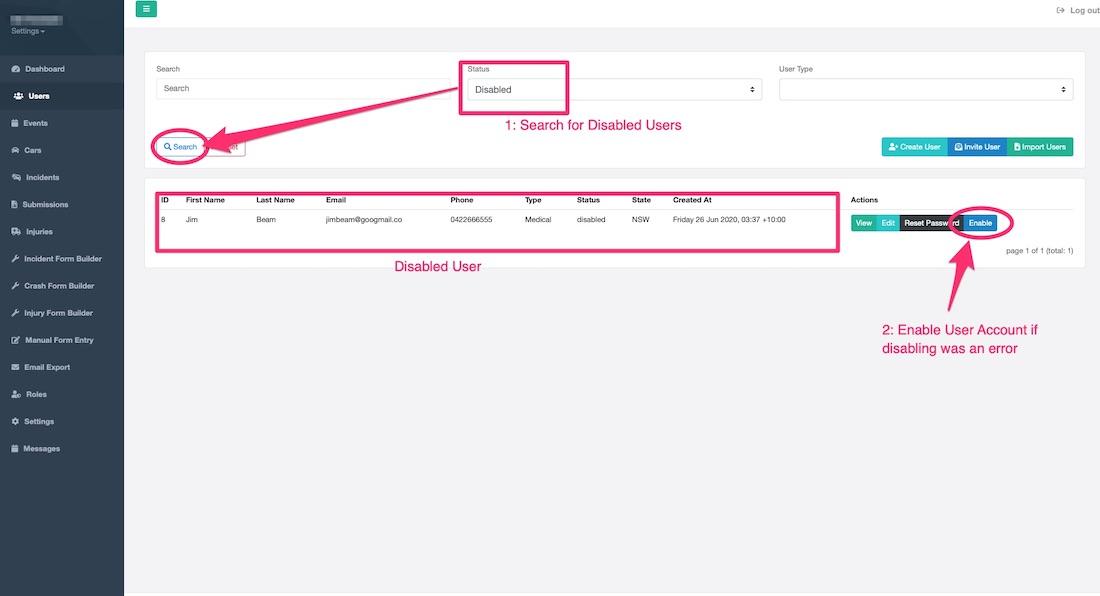 Please reach out if there are any issues or concerns with this knowledge base article via our contact us form, or by selecting the LiveChat feature at the bottom right of this screen.